Do you enjoy swimming? Samesies! Every now and then, most of us enjoy a long swim in the pool. Summer afternoons are difficult to beat without a refreshing swim. What if you have lash extensions on? Is it possible to swim while wearing eyelash extensions?
With eyelash extensions, you can swim. We recommend not getting your lashes wet for at least 4 hours after your appointment to allow the glue to fully cure. It's definitely safe to get your lash extensions wet after this time period without them coming out.
All of your questions about swimming with lash extensions will be answered in this article. While chlorine and saltwater have an effect on the retentiveness of lash extensions, don't worry; there are ways to go for a swim without damaging your new lashes. You'll also learn how to keep your false eyelashes clean and dry in the coming sections.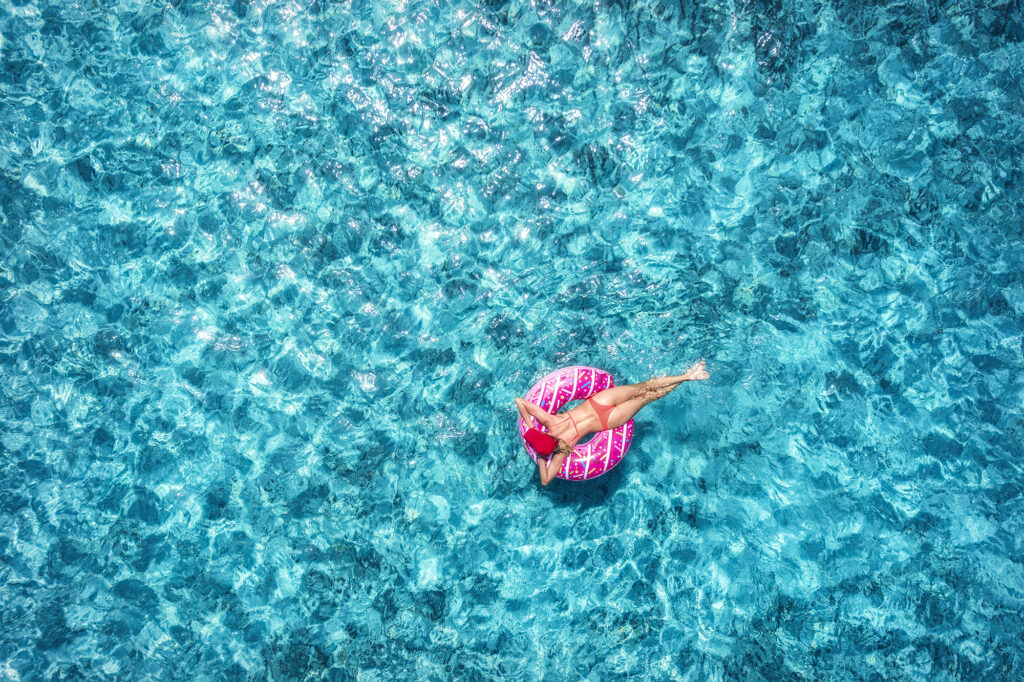 Can Eyelash Extensions get Wet?
Your eyelashes can get wet, and you should clean them on a regular basis. It is recommended that you wash your eyelash extensions gently with a safe shampoo cleanser to keep them healthy and beautiful.
Eyelash mites are one of the more serious consequences of poor lash hygiene.
Is it Safe to Get Lash Extensions Wet After 24 Hours?
You don't have to wait for 24 to 48 hours to get your eyelash extensions wet. For the glue to completely cure & bond the extension to your natural lash, you'll need to wait 4 hours.
If you search the internet for articles, almost all of them will advise you to wait at least a day before getting your lash extensions wet. Some go so far as to advise you to wait 48 to 72 hours before wetting them. With this rule in place, you are not allowed to wash or even cry.
But that's not true!
Because lash adhesives were made differently a few years ago, lash technicians used to recommend such a long waiting period. The 24-hour waiting period is obsolete, and it is no longer valid. If we go back a hundred years,
Serena Owen used a toxic adhesive made of spirit gum to apply false eyelashes in the film "Intolerance." This is just one example of how far we've come as an industry.
Adhesives have recently undergone a number of advancements. One of the most significant changes is the glue's bonding time. The glue used to take a long time to set, and any contact with moisture would often cause the bond to weaken.
Times have changed, and in ten years, you might even be able to go diving right after getting your lashes done. Who knows, in another two decades, you might not even need adhesives to adhere false lashes to natural lashes.
Water isn't so bad for fake lashes, after all. Moisture is actually required for the polymerization of lash glue. To clarify, lash glue is a resin made from ethyl or methyl cyanoacrylate (CA) that, when exposed to hydroxides such as water, alcohol, or other moisture, forms long chains between natural and false lashes.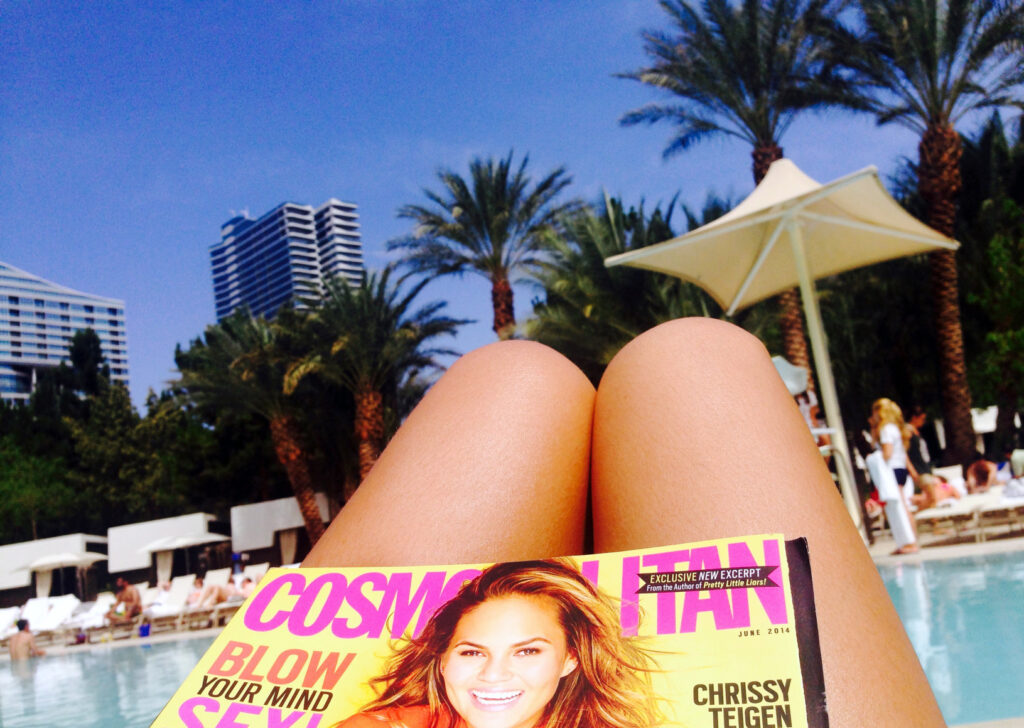 6 COMMON MYTHS ABOUT SWIMMING WITH LASH EXTENSIONS
With pool season approaching, now is the ideal time to clear the air about swimming with lash extensions. We're busting six myths to keep your fluttery pals happy all season long!
MYTH 1: I CAN'T SWIM OR DIP IN THE POOL WITH LASH EXTENSIONS.
FALSE: Eyelash extensions can absolutely be worn while swimming. Just remember to wait eight hours for your extensions to set before getting them wet.
MYTH 2: WATERPROOF MASCARA WORKS JUST AS WELL AS LASH EXTENSIONS WHILE SWIMMING.
FALSE: Not at all! While swimming, mascara (even some waterproof mascaras) will most likely smudge or run. What will keep you from looking like a raccoon while you splash around in the water? Extensions for your lashes! Each extension is applied directly to your natural lash, ensuring that it stays in place and that you are comfortable.
MYTH 3: ALL LASH EXTENSIONS ARE SUITABLE FOR SWIMMING.
TRUE: stylists use the right amount of adhesive to cure the bonds on your individual extensions, so you're always good to go swimming. However, if you're doing laps or splashing through some waves, goggles are recommended to avoid the extra friction.
MYTH 4: I DO NOT REQUIRE ANY SPECIAL LASH PRODUCTS WHEN I AM WATER-BOUND!
FALSE: If you don't already have them, we recommend a few different products designed to keep your lashes intact for longer. Don't leave the house without these products, which you can get at your salon!
MYTH  5: SALTWATER IS SAFE FOR MY LASHES.
FALSE: Regrettably, no. When it comes to your lashes, spending too much time in the ocean is not recommended. This is because salt can break the bond between your extension and your natural lash, causing it to fall out prematurely. Grab your goggles and give your lashes that extra protection if you're already planning an ocean vacation!
MYTH 6: SWIMMING WILL CHANGE MY LASHES.
FALSE: Yes, but only if you look after them. Following your normal lash care routine and brushing through your lashes with a clean lash wand is always recommended after you get out of the water. Right after you get out of the pool, you wash and brush your hair, right? The same goes for your lashes. This will keep them looking their best, which is especially important for all of those special vacation photos you'll be taking. Let's hear it for the cheese!

Can You Swim in the Ocean While Wearing Eyelash Extensions?
With eyelash extensions, you can go swimming in the ocean. False eyelashes are a great alternative to mascara or strip lashes because they keep you looking beautiful all day.
However, there are two elements in the ocean that can affect the retention of your lash extensions: salt and wave pressure.
Retention of Salt and Eyelash Extensions
It's undeniable that lash glue reacts badly with salt, whether you applied false lashes a day or a week before. In fact, it's even worse for eyelash extensions' longevity than oil-based cosmetics.
Do you know that table salt can be used to unstick fingers that have been glued together with superglue (a cyanoacrylate)? Saltwater can disrupt the bond formed by the glue between your natural and false lashes in an instant. Because salt absorbs the moisture that was used to set the glue in the first place, it works.
Salt can slowly disintegrate the glue on a chemical level, causing your fake lashes to detach and fall out prematurely if you spend a long time in seawater. Small amounts of salt, on the other hand, do not harm lash extensions in the long run because salt is normally secreted by the human body through perspiration.
If you're going to the beach, bring a bottle of fresh water with you so you can rinse your lashes after swimming. When you're done swimming for the day, make sure to thoroughly clean your extensions with lash shampoo or lash cleanser.
When going on underwater adventures, you can also start wearing goggles. However, if you wear goggles that are too tight, the extensions may crimp, crinkle, or bend, resulting in further damage.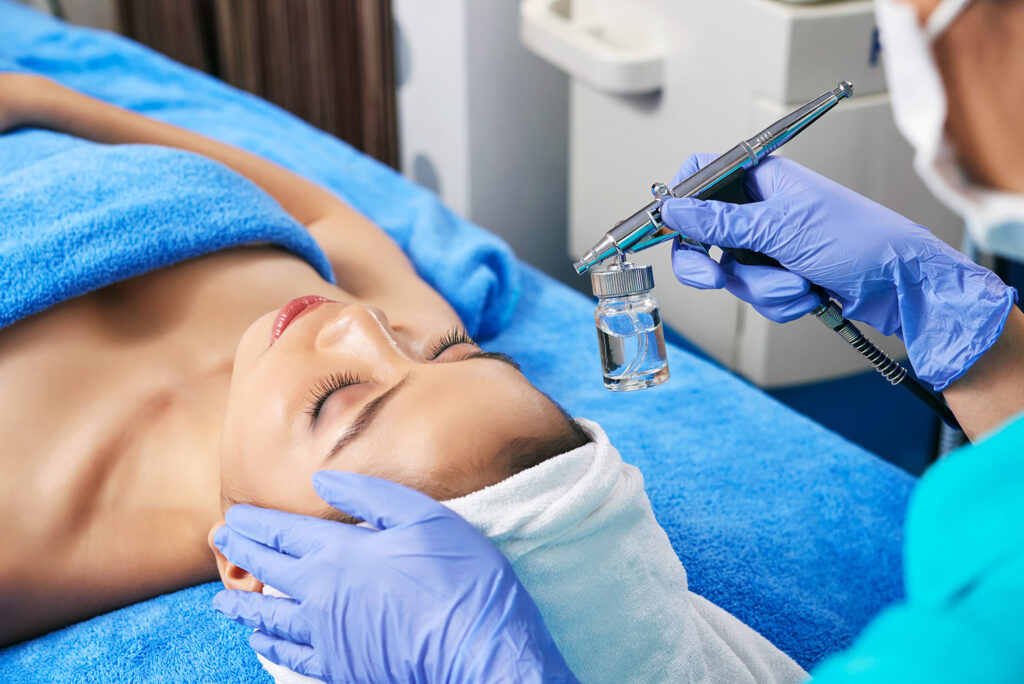 Water Pressure and the Retention of Eyelash Extensions
The retentiveness can be harmed by water pressure from waves. High water pressure causes friction on your extensions in the same way that rubbing your eyes does. Your extensions will fall out prematurely over time.
To be honest, it's not just the ocean that you should be concerned about. High-pressure showers, in fact, are a source of concern for those who wear false eyelashes. Allowing a strong stream of water to fall directly on the lash extensions will reduce their longevity over time.
It's fine to shower with your eyelash extensions on. Just make sure that the water pressure isn't too high.
Goggles are the best way to avoid high pressure. This is also critical for those who prefer to swim underwater.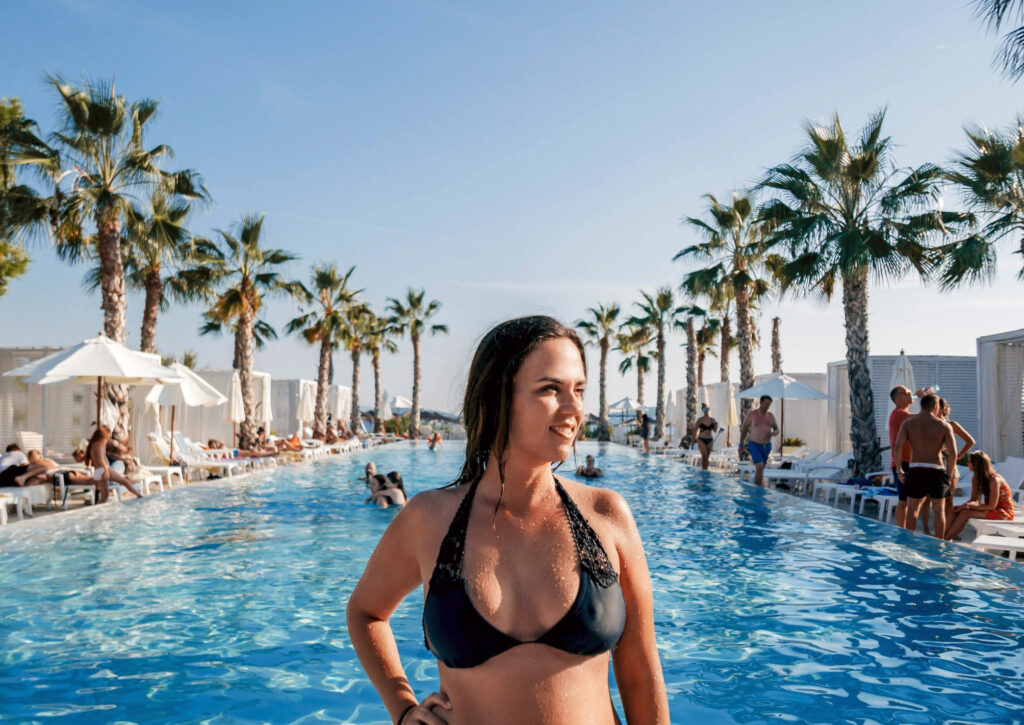 Is it possible to swim in a pool while wearing eyelash extensions?
Unless your eyelash extensions were applied less than 4 hours ago, you could swim with them in the pool. However, if you want your false lashes to last a long time, it's not a good idea to soak in the pool for hours on end.
Chlorine is added to most swimming pools, which reacts directly with lash adhesives. Although chlorine is known for its ability to kill bacteria in water, excessively chlorinated pools are extremely harmful to the human body. It has the ability to turn dyed hair green and even cause asthma.
Furthermore, this type of treated water damages natural skin and hair. By removing moisture from the skin, chlorine causes it to become flaky and itchy. Excessive chlorine exposure can cause knots, frizzy hair, and matted hair in hair extensions. Chlorinated water is extremely harsh on natural fibers, and anything attached to them, such as lash extensions, suffers as a result.
If in doubt, invest in a pair of well-fitting goggles that won't obstruct or choke your false lashes. Even more importantly, after swimming, you must thoroughly rinse the last extensions to remove all of the chlorine.
Retention of Eyelash Extensions and Chlorine
While chlorine, like salt, is an effective disinfectant for treating water, it can affect lash extension retention over time. If you regularly soak in chlorinated water or pools, your fake lashes will fall off faster than ever before because the bond created by lash adhesives on natural lashes is broken down.
Because cyanoacrylate-based glues have a tendency to descale in small amounts when exposed to chlorine, eyelash extensions may become un-sticky from the natural lashes over time. As a result, after every swim, you'll need to go for a refill!
Although a dip in the pool every now and then won't harm your lashes right away, doing so on a regular basis will cause your extensions to fall out sooner than usual.
Instructions on How to Clean Eyelash Extensions After Going Swimming
I've stressed how important it is to clean your fake lashes after a swim, whether it's in the ocean or a pool, in the points above. This is important because cleansing helps to remove solvents from your eyelashes, such as salt or chlorine before they react with the lash glue used to secure your extensions.
When you regularly swim, wear makeup, or have oily skin, daily cleansing is necessary in addition to getting salt and chlorine out of your lashes. There's a good chance your lashes will fall out prematurely, or you'll get lash mites if you don't have a daily cleaning routine.
Make sure to use an oil-free cleanser designed specifically for lash extensions to clean your extensions. This is because many generic cleansers contain glycols or emollients, which can harm the adhesive on your extensions. Also, look for cleansers that have the same pH level as your tears (6.5 to 7.6).
Once you've decided on a cleanser, you can use it in one of two ways, depending on your routine.
In a foaming bottle, combine the cleanser and distilled water. After that, apply the foam to the eyes and eyelids. Gently run the foam up and down the eyes with a soft makeup brush, making sure to coat the lashes. Finally, rather than splashing or shooting water directly on the face, run freshwater down the face to remove the cleanser.
If you don't have a foaming bottle, you can use a soft makeup brush to swirl a few drops of cleanser in the palm of your clean hand to foam it up. Then, using a slow back and forth motion, brush the foam onto the lash extensions. After you've finished, rinse the foam away with water until you've removed every last trace of it.
If your eyelash extensions get wet, here's how to quickly dry them.
After you've removed any salt, chlorine, or other residues from your lash extensions, it's time to dry them. Eyelash extensions can be dried in two ways:
Using a lint-free towel, gently pat your face. To remove excess water, place a towel underneath the lashes. To avoid rubbing or tugging at the lash extensions, avoid running your hand over the eye area. If you don't, you risk losing both your fake and natural lashes.
Drying on a cool-low setting with a blow dryer. You should also avoid using a hot air blower and instead use a cold air blower. Brush your eyelashes gently with the spoolie or mascara wand while doing so. This will help you open up the extensions and keep them from clumping. This is an important step in bringing them back into style, so don't skip it.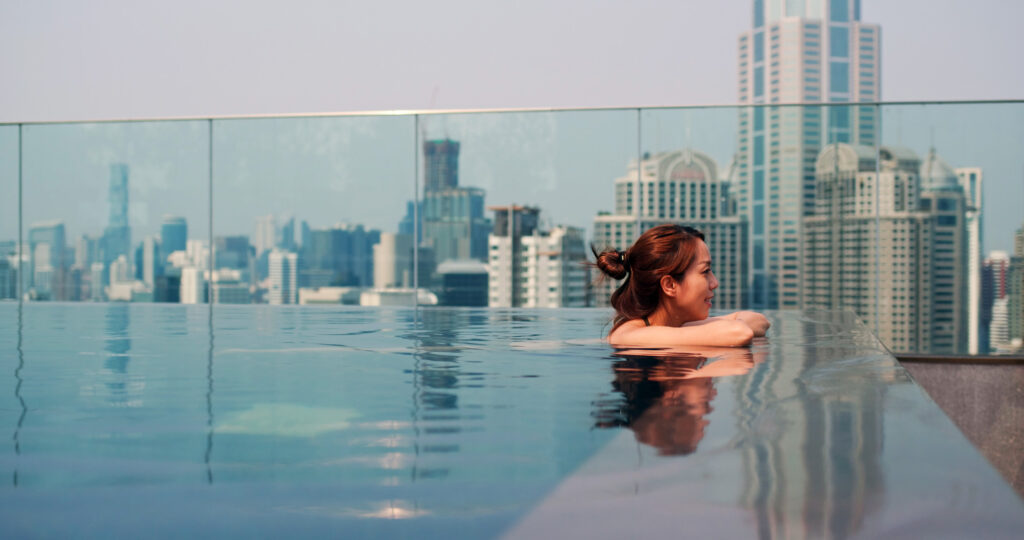 Things to Avoid If You Get Wet Eyelash Extensions
Around false lashes, avoid using spray toners, moisturizers, creams, generic shampoos, and conditioners.
To clean false lashes, avoid using makeup pads, cotton buds, sponges, or face cloths.
When cleaning lash extensions, never apply direct pressure to them.
Avoid using generic cleansers and double-check product ingredients before applying lash extensions.
Overly drying solutions, such as alcohol-based cleansers, should be avoided.
Avoid using sunscreen near your eyes, particularly if it contains oils or glycols.
Last Thoughts
Eyelash extensions are a great way to draw attention to your eyes. Instead of limiting your options, it enhances your enjoyment. That being said, always remember to take proper care of your eyes and lashes when you're swimming.
You should not stay underwater for too long in either the ocean or the pool. That's because both chlorine and salt have been known to wreak havoc on the lash glue bond that holds natural and synthetic lashes together. When you spend a long time in chlorinated or saltwater, you risk losing your extensions prematurely.
The most important thing to remember is to clean your lashes immediately after swimming. This will help you avoid damaging the extensions by removing chlorine, salt, and other residues. When you do, make sure to use the right cleanser and follow a simple cleaning procedure to keep your extensions safe.
Because different types of adhesives are used by lash technicians, you must specifically inquire about them before leaving the salon. Also, follow their cleaning and drying instructions for your lash extensions.
There you have it: everything you need to know about swimming with lash extensions.
I hope this article answered all of your questions. If you have any questions or concerns about this topic, please leave a comment, and I will respond as soon as possible.
Stay gorgeous!