Hybrid lashes have recently become a popular lash style. Lash artists worldwide have been tasked with creating luxurious, wispy lashes à la the Kardashians. To achieve the dreamiest, fluffiest result, hybrid lashes use a combination of both classic and volume lash techniques.
Hybrid lash extensions combine classic and Russian volume lashes for a more realistic look. Some spots use classic lashes to add length to the lashes, one lash extension per natural lash. Russian volume lashes are 2-6 attached lashes applied to 1 natural lash. These add density and fullness.
So, hybrid lashes mix classic (1:1) and volume (2 – 6:1) lashes to give sparse lashes length. So what? A natural-looking wispy, textured lash extension look.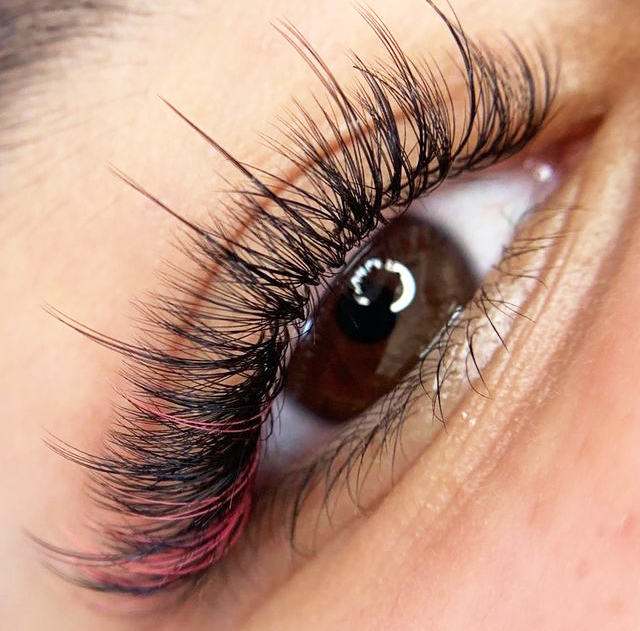 How Do Hybrid Lashes Work?
The following distinguishes hybrid lashes from other techniques:
As previously stated, classic lashes use one extension per natural lash, while volume lashes use many extensions per natural lash. So, the density can vary between the two styles for the hybrid set, depending on the desired look.
In a hybrid set, eyelash techs usually go for 50-50 or 70% volume and 30% classic. The lash tech will often ask if you want the fluffy lashes in the middle or the corners. Each option creates a unique look.
Adding volume lashes in the middle creates an open-eye look. Adding volume to the inner and outer corners appears to contour and taper the eyes.
Because a hybrid lash set combines both volume and classic lash thicknesses, the thicknesses vary.
They may use thicknesses as low as 0.07 mm for classic lashes and as high as 0.15 mm for volumes. However, at Divine Lashes, we rarely use more than 5D fans on hybrid sets.
How to prepare for hybrid lash extensions
It is best to remove all makeup and come to your hybrid lash appointment with clean lashes. Avoid using oil-based products, and do not use a lash curler.
Also, wash your hair before the treatment because you will need to avoid long showers and steam for 24 hours until the glue has fully dried.
Remove your contact lenses before the appointment. Also, avoid coffee before the treatment because you will be still for 2 hours.
Aftercare for Hybrid Lash Extensions
Hybrid eyelash aftercare is simple, but you must be cautious in the first 24 hours.
Until the glue is completely dry, avoid hot showers.
Avoid oil-based products.
No curlers or mascara.
Back sleepers.
Respect the lashes.
How long do hybrid lashes last?
Because hybrid eyelash extensions are attached to natural lashes, they grow and fall out with them. So, hybrid eyelash extensions last 6-8 weeks but expect to lose 50% after 3-4 weeks.
How Often Should I Infill Hybrid Lashes?
Infills are scheduled 3-4 weeks after the initial treatment. Lash artists usually need 40-50 percent of your remaining hybrid eyelashes to add more.
Any longer, and the treatment will be repeated at the full set price instead of just the infill price.
Who Wears Hybrid Lashes? Are They Harmful?
Hybrid lashes are ideal for medium-length, healthy lashes. However, hybrid lash treatment works wonders on thin or weak lashes.
In reality, hybrid lashes are best suited to people who are hesitant to try the volume or mega volume lash set. If you have the same question but prefer classic sets, this is the most effective way to upgrade your look.
The hybrid set is a convenient way to add fluff and fullness simultaneously. Less expensive than volume or classic lash extensions.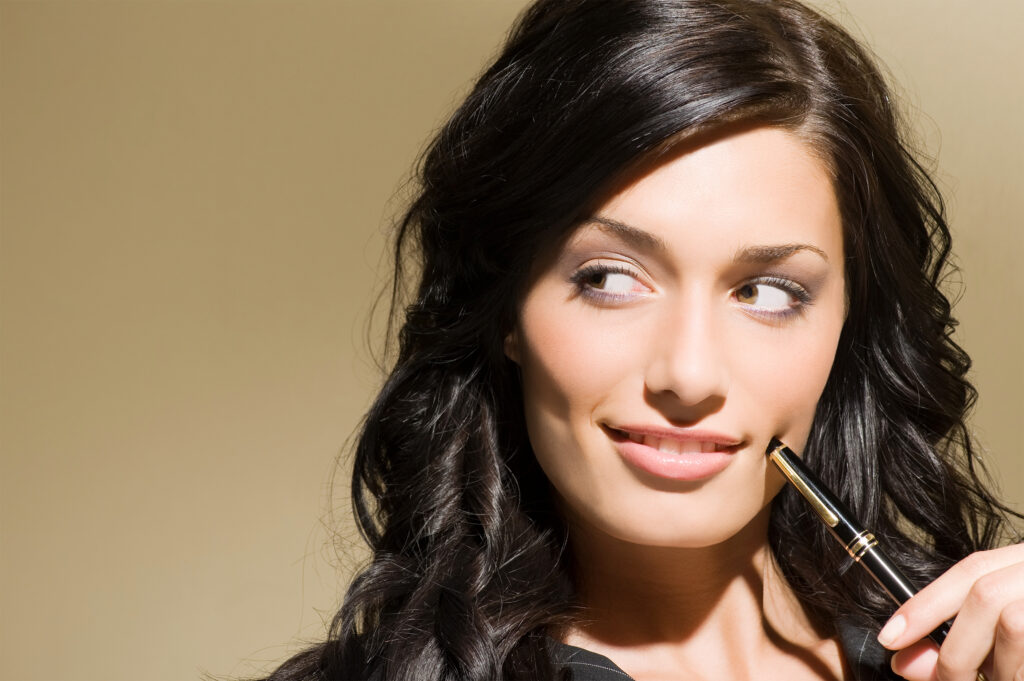 How much do hybrid lashes cost?
A hybrid set of eyelash extensions takes less time than a volume set but uses more extensions than a classic set. That's why hybrid lash treatments are priced similarly to classic and volume lashes.
A hybrid full set averages $192 per session. This eyelash treatment ranges from $100 to $345. A hybrid refill can cost up to $84. The minimum is $55, and the maximum is $220.
Advantages of hybrid lashes
Is it worth getting hybrid lashes?
Simple, but not too dramatic: Hybrid sets are wispy and textured for a natural look with a hint of drama.
The hybrid style gives you both volume and length in one treatment. It combines fullness and fine texture. Hybrid lashes are the way to go for a dense and full classic set.
Hybrid lashes are a good choice if you want to try before you commit to mega volume. Hybrid lashes are great if you dislike the look of classic lashes or if your workplace doesn't allow volume lashes.
Hybrid works for people with thick, thin, sparse, and weak lashes. Hybrid lashes are a great option for those with sparse lashes who want a dramatic look.
Using hybrid lashes has its disadvantages.
Hybrid lash side effects are rare but do occur. They are:
Before the treatment, do a patch test to ensure you are not allergic to lash glue.
Infections – can occur if the artist is not sterile.
Improper application damages natural lashes. Not following aftercare instructions or trying to remove hybrid lashes yourself may be your fault.
To avoid irritation, clean your hybrid lashes as instructed by your lash technician. Find out how to clean hybrid eyelashes in the text below.

Care for hybrid eyelashes
The same goes for Classic and Volume lash extensions. Encouraging your clients to incorporate an aftercare routine that improves lash retention should encourage their return. Here are some top hybrid lash care tips:
Booking an infill appointment is not only cheaper than booking a full set of lashes on occasion, but it also keeps lashes looking beautiful and prevents the dreaded few lashes.
People should not get their hybrid eyelash extensions wet for 48 hours after treatment as the adhesive needs to settle.
After the first week, people should wash their lashes with a lash cleanser, pat dry gently, and brush with eyelash.
To avoid unnecessary breakage and premature shedding, people should only gently cleanse their lashes, not rub or pick them.
How Can I Get Hybrid Lashes?
This isn't advised, especially if you don't have proper lash removal products. Visit your lash technician to remove and clean your hybrid lash extensions properly. They should all offer removals.
Hybrids versus other lashes
Are Hybrid Lashes Available in Stores?
Classic lashes are single lash extensions, meaning one lash extension per natural lash. Hybrid lashes are a mix of classic and volume lashes.
Classic lash extensions add length, while volume lash extensions add volume and length to your lashes.
How Do Russian Volume Lashes Compare to Hybrid Lashes?
Two to six thin, light lash extensions are applied to one of your natural lashes to create Russian volume lashes. Hybrid lashes are long, dense, thick, and look more natural.
How To Take Care Of Hybrid Lash Extensions
Hybrid lashes last 6-8 weeks without infills, but they lose their appeal after a month when half of them fall out. To make up for this, you must wait 3-4 weeks.
Keeping Hybrid Eyelash Extensions Clean is Important. Cleaning them is also important because dead skin and oils can break the glue's bond. Use a clean spoolie and avoid oil-based products to make them last longer.
How to Clean Hybrid Eyelash Extensions
Here are some cleaning tips for your hybrid lashes:
Use micellar water or a similar product to clean eyelash extensions.
Brush cleanly on eyes.
Cleanse the lashes with the cleanser-soaked brush.
Brush in water and gently press on lashes.
Blot the lashes dry with a tissue to remove excess water.
Regular cleaning keeps lash extensions fluffy and extends the time between infills.
Can I use mascara on my hybrid eyelash extensions?
Wearing mascara on your hybrid lashes will make them heavier, which can break or damage your natural lashes. It will also make cleaning them more difficult, and cleaning your eyelash extensions is critical.
Do Hybrid Lashes Damage Your Eyelashes?
They won't harm your natural lashes if applied properly and cared for properly. That's why it's critical to choose a qualified lash artist, follow aftercare instructions, and clean lashes regularly. Also, don't try to remove them yourself – call a pro.
What is the best type of lash extension: classic, volume, or hybrid?
The classic, volume, and hybrid styles of eyelash extensions may appeal to some of you. Each style has benefits and drawbacks depending on your eye and lashes features.
For a natural and professional look, I recommend classic lash extensions. If you want a lot of oomph, like for a wedding, go with volume.
Hybrid eyelash extensions are a top choice when a client wants dramatic lashes that are natural-looking.
Do hybrid lashes outlast classic lashes? Do volume lashes outlast classic lashes?
Unless your natural lashes are weak, lash extensions will not reduce the number of lashes lost due to natural shedding. It depends on your body's natural shedding process.
A thicker lash line illusion is maintained even if some fans fall out.
How realistic are hybrid lashes? Do hybrid lashes appear fake?
It gives the wearer a natural look. Achieving volume with hybrid lashes requires sacrificing realism.
They'll decide on the right mix of volume and classic eyelash extensions for you.
Hybrid lashes are less dramatic than volume lashes and more natural. When done correctly, hybrid lashes do not appear artificial. They are the most personalized style available today.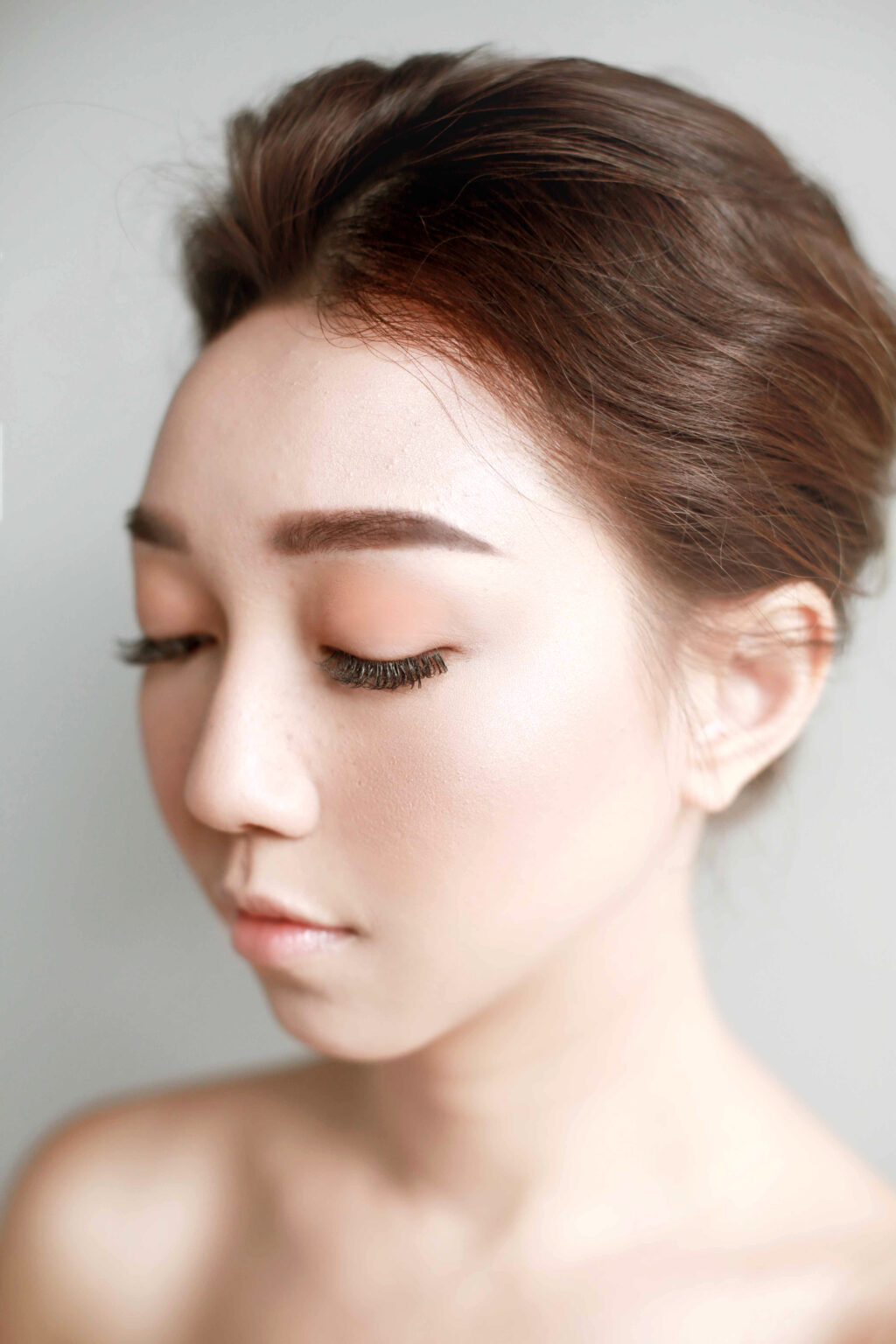 Are hybrid lashes effective for hooded eyes?
People ask me if hybrid lashes work well on small eyes, Asian eyes, etc.
I always respond with what extensions do in reality.
Lashes can change the shape of your eyes and how they appear in relation to your face by adding length, thickness, and curl.
It opens up hooded eyes and makes them appear fuller. When combined with volume lashes, these lashes can define and open up your eyes. It can also define hooded eyes and taper round eyes.
So, in short, yes. Please discuss your desired look with your lash technician.
What are your options for classic to hybrid lashes? Can you get volume from hybrid lashes?
Classic to hybrid lashes are possible. Most people switch from classic to hybrid lashes to feel volume. Getting a volume set doesn't require removing your natural lashes.
To test out volume lash extensions, try hybrid lashes first. To get volume or mega volume lashes, this is an excellent step. Volume lashes are a great option for people who don't want a loud, voluminous look.
Most people who switch from classic to hybrid never want to go back. Warning, it's addicting!