Treatments for Eyelashes are out there ladies!
Enhancing Conditioner, Essential Serum, and Brow Serum are some of the best eyelash treatments available. Because each product has its own formulations and benefits, I want to make sure you understand the best ways to use it so you can get the most out of it.
Enhancing Conditioner improves the appearance of lashes by making them appear thicker and darker.
When Should You Use It:
Use in the morning.
When using the wand on both eyes, re-dip it.
Essential Serum helps create longer-looking lashes and is the more potent of the eyelash treatments.
When to Use:
At night, just one dip of the wand is enough to cover both eyes.
Brow Serum makes brows appear fuller and bolder.
When Should You Use It:
Apply to brows that have been cleaned at night.
For each eyebrow, re-dip the wand.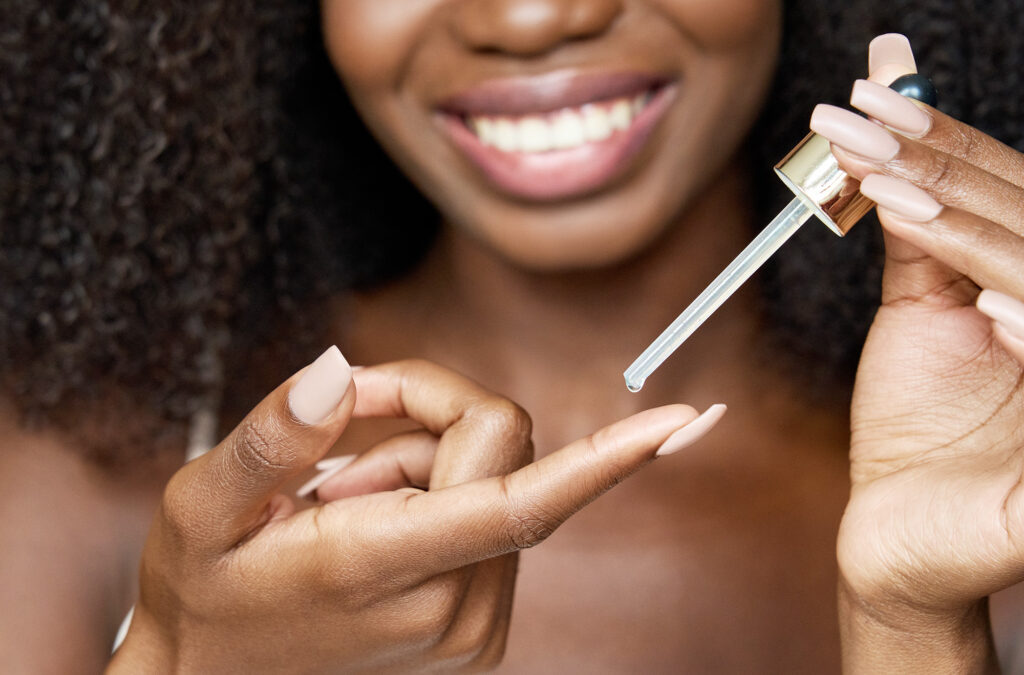 The most effective way to get this done
Although the Brow Serum, Lash Serum, and Lash Conditioner each have their own set of instructions, there are some general guidelines to follow when using any of these products, including:
Apply to a dry, clean face.
Allow for drying time.
Give it Time and Be Consistent in Your Application
Instead of mascara, apply lash treatments like eyeliner.
Apply to a dry, clean face.
The treatment-style products should be applied to clean, dry skin. Makeup and makeup remover residue should be removed from your face, as this could reduce the effectiveness of your Eyelash treatment. Allow time for your Eyelash products to dry and set before applying your other beauty products.
It's also necessary to use it on dry skin. Serum-type products can penetrate the skin further when it is damp.
That's a good thing in the case of some skincare products, like hyaluronic acid. However, deeper skin penetration in other skincare products like retinol, or this case, Essential Serum, Enhancing Conditioner, or Brow Serum, can irritate those with more sensitive skin. As a result, I  advise using it only on dry skin.
Allow for drying time.
Allowing the product to dry completely is a common blunder. Before going to bed or applying face creams or makeup, ensure the lash treatment has had time to dry and absorb into the hair and skin. This will keep it from rubbing off on your pillowcase or smearing on other parts of your face or eyes as you apply your skincare products.
Be Consistent in Your Approach
Consistency is crucial when it comes to eyelashes! Make it a habit to apply the Serum and Conditioner regularly. Brushing your teeth morning and night is always a good idea. You'll apply the Enhancing Conditioner in the morning and Essential Serum at night, and if you do so daily, you'll see results (sometimes in as little as four weeks!).
Just remember to give it some time
Since results vary from person to person, I suggest waiting at least 90 days before evaluating your results. You might be disappointed if you don't apply the product consistently and wait for results.
Plus, once you've achieved your desired look, you can cut back on your lash application to a few times per week rather than every day! As a result, your second bottle of Lash serum will last a little longer than the first.
 Apply lash treatments like eyeliner instead of mascara
People frequently mistake using lash treatments like Essential Serum or Enhancing Conditioner as mascara instead of eyeliner.
Simply dab a line of Serum or Conditioner across your lash line as if applying eyeliner. There's no need to slather serum all over your eyelashes; it'll just make you go through the product faster without getting faster results.
Plus, putting a thin line on your eyelid rather than all over your eyelashes reduces the risk of accidentally dripping into your eye. Later on, you'll thank us.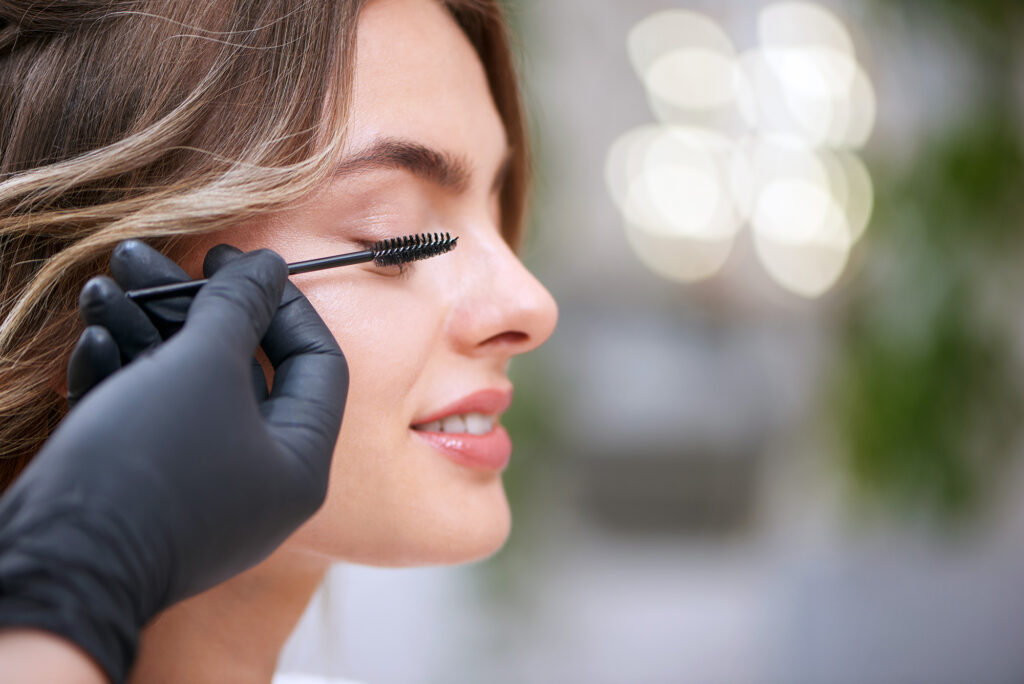 Hacks for Application
Want to create your best lashes and brows? Here are some tips from our readers…
Switch which eye you use first.
Most right-handed people will naturally gravitate towards putting products on the right side of their face first, then their left. Lefties, on the other hand, usually do the exact opposite.
Normally, something so minor would be unnoticed, but if you always apply your serum to your right eyelid first, you may notice that those lashes appear longer than those on your left.
Why? One dip of the Essential Serum wand will cover both eyes. As a result, the first eye will receive slightly more serum than the second eye. As a result, many of our customers advise switching which eye the Serum and Conditioner are applied to first.
Keep an eye on Your Sleeping Patterns
Unless you're one of those rare, unicorn-like individuals who can always sleep perfectly centered on their back, you're probably a side sleeper, sleeping more or less on one side than the other.
If you almost always sleep on your right side, for example, you may notice that your right eyelashes are more squished or likely to damage than your left eyelashes.
Take It Slowly
Irritation is uncommon when using last treatments, but it is usually due to improper application when it does occur. Here are a few key points to keep in mind:
Wipe away any excess product. – A little indeed goes a long way.
Use a product only once a day. – You won't see faster results, and using too much product may irritate your skin.
Make sure you don't get the product in your eyes. – Anything that gets into your eye hurts, and lash Serum & Conditioner is no exception.
In the beginning, use it in a spaced-out manner. – It's best to ease into any new product gradually. Apply it every other day before switching to daily for the first week or two.

Build a Lash Barrier
This goes against a lot of what we've said before. Still, a reader-recommended tip that's gaining traction is to use a lash primer, lash mask, or even mascara to create a lash barrier between your lashes and the serum/conditioner.
Before applying your Lash treatment, all you have to do is apply your primer, mask, or mascara. Several customers and affiliates swear by this tip, claiming that it helps to treat your lashes while reducing the risk of irritation.
This is a popular tip among those who only use the Essential Serum and prefer to apply it in the morning rather than at night.