The Easy Way to Remove Mascara Without Hurting Your Lashes
When we have those " flawless makeup days," we are all thrilled. These are the moments when your eyeliner wings are perfectly symmetrical, your brows are "on fleek," and your eyelashes are perfectly long, fluttery, and voluminous. You know the ones I'm talking about. It's the greatest feeling in the world.
But what about taking off your makeup at the end of the day?
It's not always an exhilarating sensation, especially if you've had a long day or if you're feeling emotionally drained. You can rest assured that we understand (and we've all had those days when we forgot to remove our mascara before bed). Removal of your makeup at the end of the day, particularly your mascara, is essential for aesthetic reasons and your health.
In other words, take this as a sign that you should begin taking off your makeup every night. You will learn today how to properly remove your mascara, and more importantly, why you should remove your mascara each night. Read on to find out more!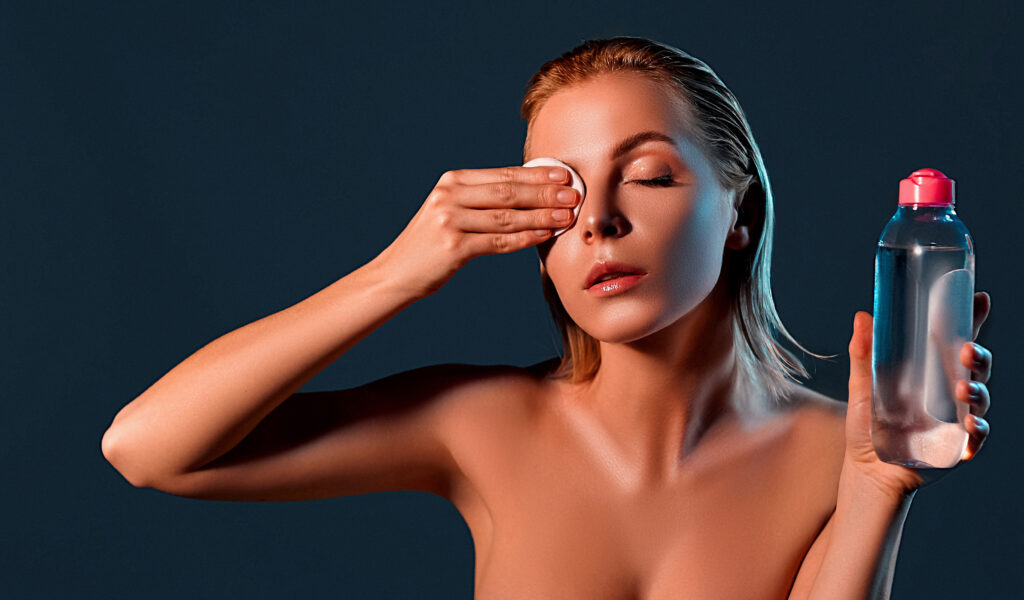 The importance of removing your mascara at night can't be overstated.
Although we have all been told how imperative it is to remove our makeup each night, we rarely hear why we should do so. Getting rid of your face makeup, such as foundation and concealer, directly correlates to clogged pores and acne breakouts. However, removing your mascara is not always as straightforward. So, why is it so critical to wash off your mascara at the end of each day?
The health of the Eyes
The health of your eyes is, without a doubt, the most significant factor to consider. There are a many things that can happen if you don't remove your mascara properly.
Bacterial Infections are the first type of infection.
Small bacteria particles are introduced into your mascara due to the various surfaces you touch, your face you feel, and the eyes you rub. Even if you are extremely conscientious about not rubbing your eyes with dirty hands, there are allergens in the air that can become trapped in your eyelashes. This is especially problematic if you are wearing eyelash extensions. Mascara attracts allergens like a magnet.
When you remove your mascara at the end of the day, you gently remove all of those particulates. This reduces the likelihood of your eyes becoming irritated overnight or, in extreme cases, causing an infection such as Pink Eye or a Stye.
Mascara Extensions
Now, let's talk about one of the more serious consequences of wearing mascara on your eyes. Everyone is aware that mascara begins to flake off after a few hours of use. The flaking is usually less severe with higher-quality mascaras, but it does occasionally occur nonetheless.
While you sleep, your face rubs against your pillowcase and blankets, causing extra flaking and flakes to get into your eyes, which can be irritating. Although it may appear that getting a little mascara in your eye isn't a big deal at first, it can cause a lot of problems over time.
In the most extreme case, a news story about a woman named Theresa Lynch was published in 2018. In this story, it was discovered that she had calcified deposits of mascara embedded into the inside of her upper eyelids. Loose mascara flakes had accumulated in her eye sockets after more than two decades of not removing her mascara before bed.
Over 90 minutes were spent in surgery removing hardened pockets of mascara from the inside of her eyelids, which had formed due to the extreme heat. Even though they were able to save her vision, she was left with scarring on her corneas due to the buildup of mascara (YIKES).
Loss of Stiffness and Shedding
Here's the thing: mascara was not intended to be worn all the time. Your eyelashes require resting periods during the night when they are not covered in makeup. Wearing mascara while sleeping at night causes your lashes to become heavier and more prone to breakage and shedding. This results in lashes that are shorter and more sparse in appearance and shorter and sparser lashes.
Lash Serum and Enhancing Conditioner can assist in reducing the appearance of that type of damage. There is no need to waste your time and energy trying to repair damage caused by "I slept in my mascara" situations when you could instead focus on taking care of your eyelashes daily and then using Serum and Conditioner to help; them look; longer, thicker, and more luscious!
Plus, at the most fundamental level, mascara sitting on your face for a day doesn't look its best. You wake up with those unsightly creases and bends in your lashes from sleeping with your face smashed into a pillow all night. There's nothing you can do to get rid of them.
How to Remove Mascara from Your Eyes
Following our discussion on the importance of removing your mascara each night (and after we've all been sufficiently horrified by the consequences of failing to do so), let's get to the part you've all been waiting for: instructions on how to take off your mascara.
Use  These Lash-Loving Tools:
Warm water
Eye makeup remover (not just wipes)
Cotton balls
A facial cleanser
Q-tips
The Step-by-Step Instructions:
Start with lukewarm (not hot) water to get the ball rolling. Splash some warm water on your face, making sure to moisten your eyelashes as well as the rest of your face—the warm water aids in softening the mascara's texture. After your lashes have been sufficiently moistened, turn off the water.
Using your eye makeup remover (we recommend using a specially formulated eye makeup remover liquid that can safely and hygienically break down the mascara), wet a cotton ball with it and place it on your eyelid.
Use a saturated cotton ball to apply pressure to your closed eyelid and gently press the cotton ball into your eyelashes. Wait a few seconds for the mascara to dry before gently wiping downward a few times to remove the residue. It is less friction when wiping your eyes if the makeup remover can absorb into the lashes first.
According to the mascara and its formulation, you may need to repeat steps 1-3 a few times to completely remove your mascara and any other makeup products that you may have applied to the corners of your eyes. For example, waterproof mascara will require some patience.
Once more, wash your face with warm water. Take the time to gently wipe your closed eyelids and eyelashes down with clean hands in a downward motion while closing your eyes.
A face cleanser of your choice should be used to remove any remaining makeup and to prepare your face for the day.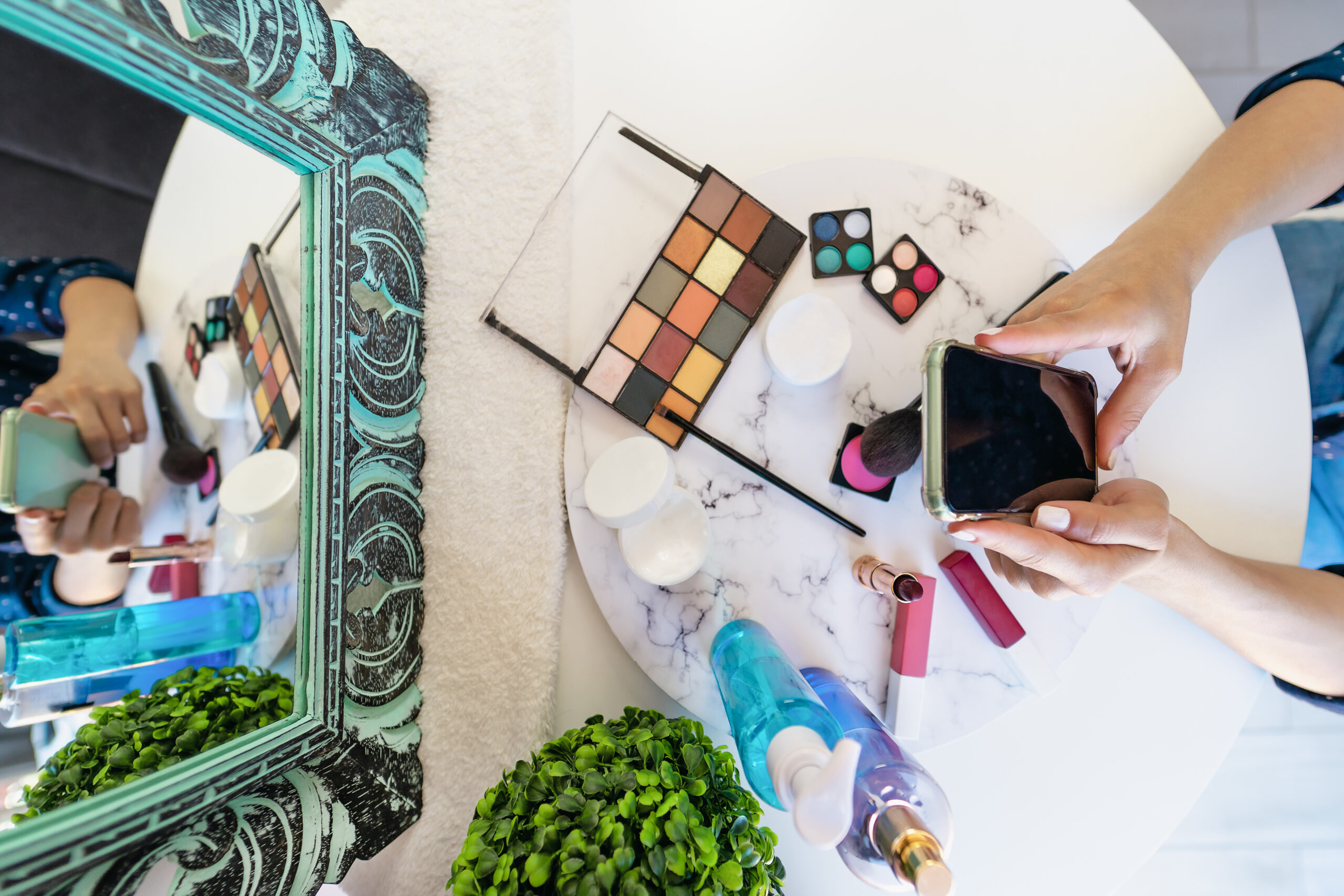 When the base of your eyelashes has been thoroughly cleaned of mascara, use a Q-tip soaked in makeup remover to gently wipe away any remaining product from your lashes and lids.
Using a clean towel, pat the skin on your face dry.
Slap a line of Essential Serum or Enhancing Conditioner along your clean lash line to nourish the lashes after you've finished applying the serum or Conditioner.
Let's get to the gist of the matter:
Face wipes are not a substitute for a high-quality makeup remover.
Makeup wipes should not be relied upon to remove your makeup, even though it may be tempting. Apart from the fact that it pulls on your lashes, it can also dry the skin. I know we're known for focusing on eyelashes around here. Still, we also care about your skin, so from one beauty-loving friend to another, remember that wipes are fine in a pinch, but they shouldn't be used in place of makeup remover and cleanser, especially if you have sensitive skin.
Purchase a Quality Makeup Remover.
Although the internet is full of do-it-yourself life hacks for just about everything, it is wise to exercise caution when applying DIY solutions to such a sensitive area as your eyes. If you are not in the mood to splurge, good eye makeup removers can be purchased for as little as $5-7 (although some can cost as much as $50 or more, depending on your budget).
However, while some of the more popular DIY options, such as coconut oil, petroleum jelly (Vaseline), or baby oil, are relatively hygienic, they can still irritate the eyes when applied excessively. These oily products will likely cause breakouts or irritation because they were not intended for this purpose.
This is true even if you cleanse your skin after using them. In this case, we recommend that you avoid the DIY route. Instead, invest in a product designed to remove makeup from the area around your eyes and nose.
Waterproof mascara versus mascara that is water-resistant
When writing a blog post about removing your eye makeup, leaving out waterproof mascara wouldn't be fair. This is because waterproof mascara is one of the most difficult products to remove.
The use of waterproof mascara necessitates extra care in ensuring that you remove all of your mascara at the end of each day. For the most part, we do not recommend using waterproof mascara because it causes excessive breakage and smudging.
It also causes natural lashes to fall out and become dehydrated. The fact is, we understand there are occasions when waterproof mascara is required. Consequently, if you use waterproof mascara, keep in mind that you should not use it every day. It shouldn't be your go-to mascara for every occasion.
I recommend  Enriching Mascara or  Volumizing Mascara for those who prefer the idea of a water-resistant mascara that is gentle on the eyelashes but does not smudge. Also, we're taking the smudge-free thing very seriously indeed. Some mascaras stay put no matter how much you sweat or swim.
Sweating, or having one of those days where the only way to get through it is to cry all of the (happy or sad) tears that come to mind (no judgments here – we all have those days). No matter how long you wear it, our water-resistant mascaras will last just as long as traditional waterproof mascara, but without any of the annoying waterproof side effects.
Check the expiration dates on your formulas.
However, although it would be wonderful if makeup didn't have an expiration date, the reality is that it does, and mascara has a shorter shelf life than many other types of makeup. Mascara tubes provide the ideal environment for bacteria to thrive. It's dark and moist, and it's teeming with any bacteria you may have transferred from your eyes back into the tube during the night.
As a result, you should replace any mascara tubes that have been opened every three months. Even if it has only been used once, it is still considered new. The need to save your favorite mascara for "special occasions" is no longer necessary. After all, the mascara dries out quickly once the tube is opened, so you wouldn't want to keep a tube of mascara for more than three months in any case.
Final Notes: Before we wrap up this post, we wanted to remind you of a few of the most important considerations…
Leaving mascara on overnight detracts from the appearance of your lashes and may have long-term consequences.
To begin, wet your lashes with warm water to soften them.
Get a good eye makeup remover that will gently remove your mascara and other eye makeup.
When removing your mascara, keep your eye closed and gently wipe downward with your finger.
Excess products can be removed with a Q-tip.
After removing your eye makeup, thoroughly cleanse your face.
Makeup remover wipes for the face and eyes.
Making your makeup remover is not the best option.
Waterproof mascara can dry out your lashes and cause them to become brittle over time.
The best water-resistant mascara is not only long-lasting, but it is also hydrating and easy to remove with a proper makeup remover.
remover
Mascara has a three-month expiration date.
Lash Serum or Conditioner can be used to finish off your eye makeup removal routine.
We understand that taking off your mascara at the end of the day can be a hassle. Even though it's inconvenient at times, following a nightly face cleansing and eye makeup removal routine will make a significant difference in the health of your skin and eyelashes over time.
Remember that while you are unlikely to develop calcified mascara deposits embedded in your eyelids due to forgetting to remove your makeup one time, consistency is still an important part of your eyelash care regimen to maintain.
Is there anything I missed? Any other questions that you'd like to ask? If you have any questions or comments, you can leave them on this post or contact us via social media. I'd be delighted to answer any of your questions!