You've probably noticed the buzz surrounding eyelash lifts if bigger, fuller, curlier lashes are on your beauty resolution list. Lash lifts and tints are among the hottest beauty trends right now. Here's how they differ from fake eyelashes and eyelash extensions.
Dark, thick, long, and lush lashes are the only beauty trend that will never go out of style. There are several methods for enhancing eyelashes in the beauty industry, but the lash lift has emerged as the most #popular one at the moment.
Lash Lift Before and Afters
This slideshow requires JavaScript.
Eyelash Extensions vs. a Lash Lift
What is the difference between a lash lift and a lash extension? Strips of lashes are glued to your natural lashes so that they look like they are attached to your natural lashes.
If you're trying to achieve a falsie look that will last several weeks, you should consider getting lash extensions. Lash lifts are natural-looking, don't glue down any strips on your lashes, and last longer.
So if you're interested in extending your natural lashes, lash lifts are a perfect choice.
According to Google's trend report for 2021, people were very interested in eyelashes last year. Google's top five beauty searches in 2021 related to making your eyes pop, with "what is a lash lift" falling second behind "how to apply magnetic lashes."
The third, fourth, and fifth most popular beauty searches in 2021 were, respectively: "how to remove individual eyelashes," "what hair color looks best on me," and "how to do cat eyes."
Lash lifts are the newest "it" trend on the beauty block-and for a good reason.
The procedure requires little effort and lasts longer than eyelash extensions with fewer side effects. In addition, you can customize your results by changing the curl shape or adding a tint if you don't plan to wear mascara every day.
If you're thinking about trying a lash lift, here's everything you need to know.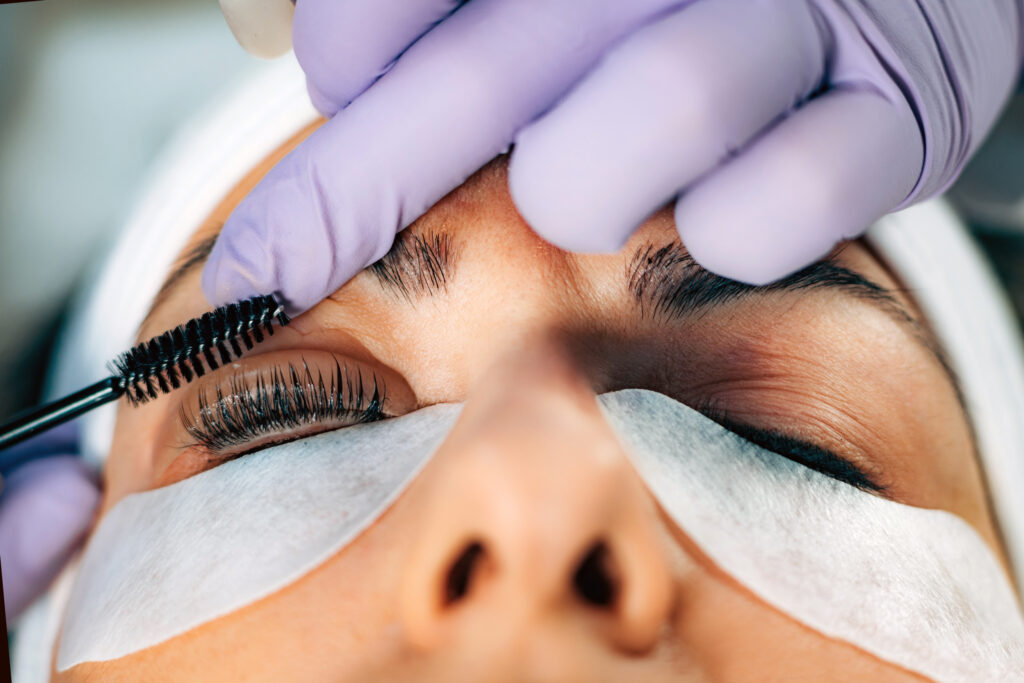 Exactly what is a lash lift?
A lash lift is similar to an eyelash perm. In this procedure, your lashes are curled and lifted with the help of chemicals and optionally tinted for an extra-dense look. The results are longer, fuller lashes.
Unlike eyelash extensions, which add fibers to your lashes, the lash lift enhances your natural lashes.
A lash lift is a simple, safe, and painless procedure that lasts an hour. The aftercare routine is simple.
For 24 hours, you shouldn't wear makeup and don't get your lashes wet. After that, your lashes will be fabulous for six to eight weeks, after which they will gradually return to their natural shape.
You can enhance the color and curve of your eyelashes with a lash lift and tint if you're going on vacation or prefer a low-maintenance makeup routine.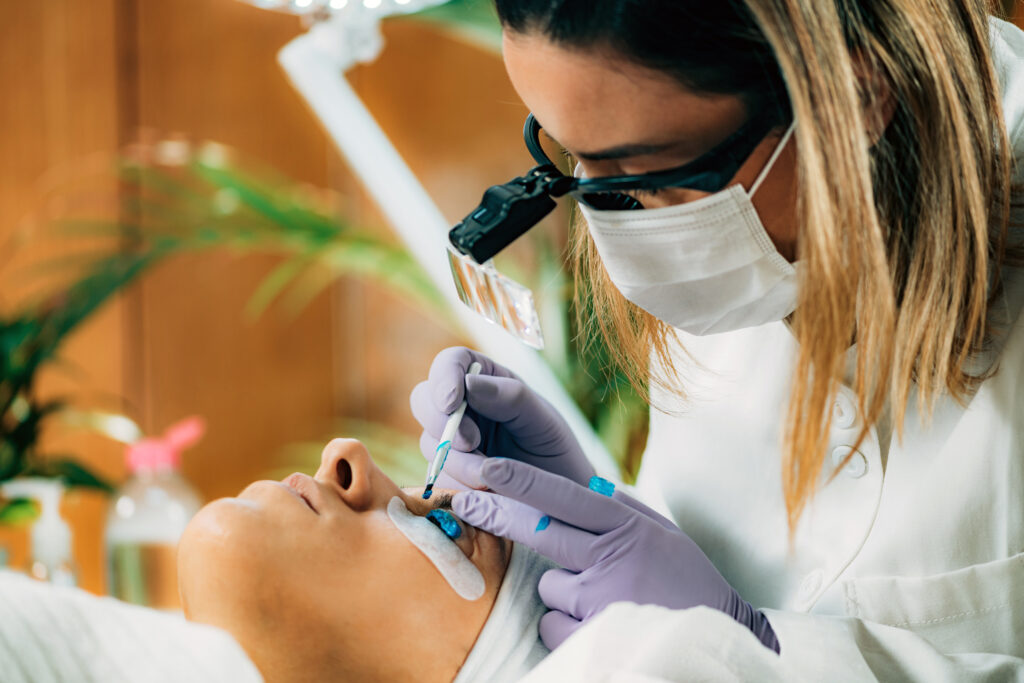 Exactly how does the lash lift procedure work?
A writer for Allure, Sable Yong, underwent the lash lift procedure herself. She explained that the procedure begins with a consultation with your technician. The work begins when you have outlined your goals (for example, if you want your lashes to be pushed upward or fanned out).
A silicon pad is applied to your upper lid after your lower, and the technician separates the upper lashes. They then glue your lashes to the pad to begin shaping your eyelashes into a deeper curl.
Then three lotions containing the right chemicals are applied, each setting for 10 minutes, making the entire treatment last about 30 minutes to an hour.
How Lash Lifts Work
First, your lash technician will cleanse your lashes and use a silicone shield to separate your upper and lower lashes. After the shield is firmly glued onto your eyelid, another layer of glue will be applied to the top, which will hold your eyelashes in place.
Next, they apply a solution that effectively perms your lashes. This softens your lashes so that they can be easily molded.
This is normally left on for eight to twelve minutes depending on how well your hair holds curls: For example, if you have straight hair that always drops a curl, the perm would be left on for the full 12 minutes.
At this point, you can also get your lashes tinted. Following the application of a setting solution, the shields are removed.
Make sure you are showered and makeup-free before your appointment. If possible, avoid waterproof mascara a week before your appointment, as it leaves a film on your natural lashes, making the lash technician's job more difficult.
After your appointment, you should avoid makeup, getting your lashes wet, or being in a steamy environment for 24 hours. For lash lifts, that's pretty much it; you can treat them as usual, and you can wear mascara as well. You should also use coconut oil or facial oil at night to condition your lashes.
Lash extensions, however, require more maintenance to keep them looking their best. There are a lot of dos and don'ts to follow: you can't rub your eyes, get them wet, or sleep on your face. When taking your makeup off, you need to be extra cautious not to rub your eyes.
You're not even supposed to use any oil-based products.

Do lash lifts last a long-time?
The results of a lash lift can last from 8 to 12 weeks. It will depend on how fast your eyelashes grow and regenerate and how well you care for them. Eyelash growth serums can extend the results, but the treatment isn't meant to be permanent.
How Do You Care for Your Eyelashes After a Lash Lift?
Taking proper care of your lashes is the best way to ensure you get the most value out of your lash lift.
You'll want to avoid using any mascara or water for the first 24 hours after your treatment. You should also avoid using eye creams, extensions, lash serums, or false lashes for at least 24 hours after your treatment.
Additionally, avoid sleeping on your side whenever possible. Sleep on your back to avoid bending your lash lift.
Roughly how much does a lash lift cost?
The lash lift is a popular procedure because it only takes about an hour, and the results last for about 6-8 weeks. In case you've never had a lash lift before, you might be wondering: How much does a lash lift cost?
Depending on your location and the expertise of your technician, lash lift prices can range from $75 to $150.
Can a lash-lift cause side effects?
As with any good thing in life, lash lifts can have a dark side. Jacqueline R. Carrasco, M.D., an oculoplastic surgeon at Wills Eye Hospital, told Women's Health that there is definitely a risk of an allergic reaction if you use a chemical to paint the lashes.
A doctor of optometry at The Ohio State University, Dr. Michael J. Earley, Ph.D., noted that many technicians use proprietary formulas that make it difficult to test their results.
Although we have not encountered any incidents in which patients experienced negative results from keratin lash lifts, we urge our patients to be cautious when applying unfamiliar formulations near their eyes." he said.
Are Lash-Lifts even worth it?
A lash lift is undoubtedly an investment that pays off. It will save you time and money in the long run. You only have to pay for the first treatment, and then you don't have to redo your lashes for 6-8 weeks.
Your eyes will look great, and you probably won't need to apply any extra eye makeup. Most clients find the lash lift cost to be worth it, but ultimately it is up to you.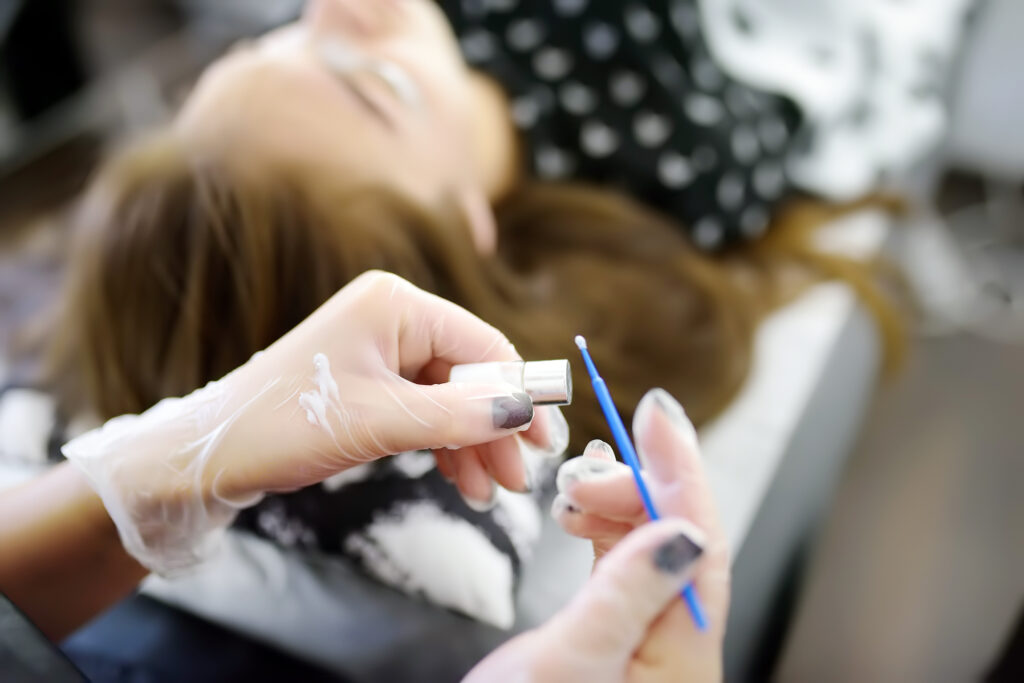 Is there an alternative to an eyelash lift?
If putting keratin chemicals on your eyelashes seems overwhelming, there are other options. Several growth serums are currently available on the market, such as Peter Thomas Roth's Lashes to Die For Turbo Conditioning Lash Enhancer.
It claims to stimulate all three phases of hair growth, so your eyelashes will grow longer, fuller, and denser than before. It's important to keep in mind that not everyone experiences positive results from eyelash growth serums. So do your due diligence before starting to use one.
You could also consider good ol' fashioned eyelash extensions as a last resort. These can, too, cause side effects and last only two to three weeks, meaning you will have to spend more money on maintenance.
When all else fails, stick to mascara. But you could also go for the perfect Disney princess look with a lift and a bit of makeup.
Is it possible to do a Lash Lift at home to save money?
Recently, DIY lash lifts have become quite popular. Buy a lash lift kit to do a lash lift at home.
There are many brands of eyelash perm kits, and prices range from $10 to $100, and you can use them more than once. They contain everything you need to do a lash lift at home, and you can use them multiple times.
However, even though this option is much more affordable than the lash lift cost at salons, it has certain disadvantages:
It is very easy to cause an allergic reaction or irritation to the eye area if you do something wrong. By going to a certified technician, you can be sure they know how to use the products properly and take all precautions necessary to avoid this.
Additionally, you run the risk of the treatment not working if you do it yourself. You'll need to wait a few weeks before you can do the treatment again if you don't get the curl you wanted.
You can also find many 2-in-1 kits to perform lash lifts at home and DIY brow lamination. However, these are more expensive.