Looking to add a little extra oomph to your look? Fake lashes are the perfect way to do just that! Whether you're a makeup novice or a beauty pro, fake lashes can be a bit intimidating. Don't worry – we're here to help. Trust us, once you get the hang of it, it's really not that difficult. So let's get started! Read on for our tips on how to apply fake lashes like a legit pro in 2023.
How to apply fake lashes in 5 easy steps!
Choose your lash style.
Measure and trim the lashes if necessary.
Apply adhesive to the lash band.
Wait 30 seconds for the adhesive to become tacky.
Apply the lashes to your lash line, starting at the inner corner of your eye and working outward.
Let us know how it goes in the comments below!
The Best Way To Apply Fake Lashes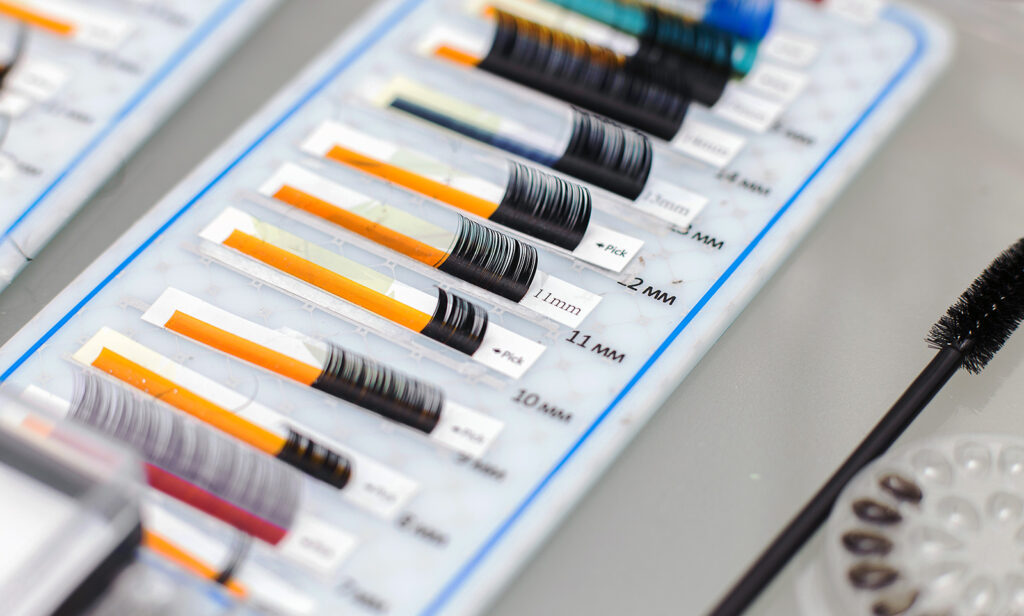 1. Decide on the style of lashes you want to achieve – long and dramatic or short and natural-looking
When it comes to deciding on the style of lashes you want to achieve, there are two main categories: long and dramatic or short and natural-looking. Do you want a party look that will add depth to your eyes and make them pop? If so, opt for a pair of fuller strips that'll bring out your inner diva. Or do you desire a more subtle look with just enough length and definition for daily wear? In that case, select false lashes that are shorter in length but still give you an eye-catching appearance. Whichever route you choose, beautiful lashes await!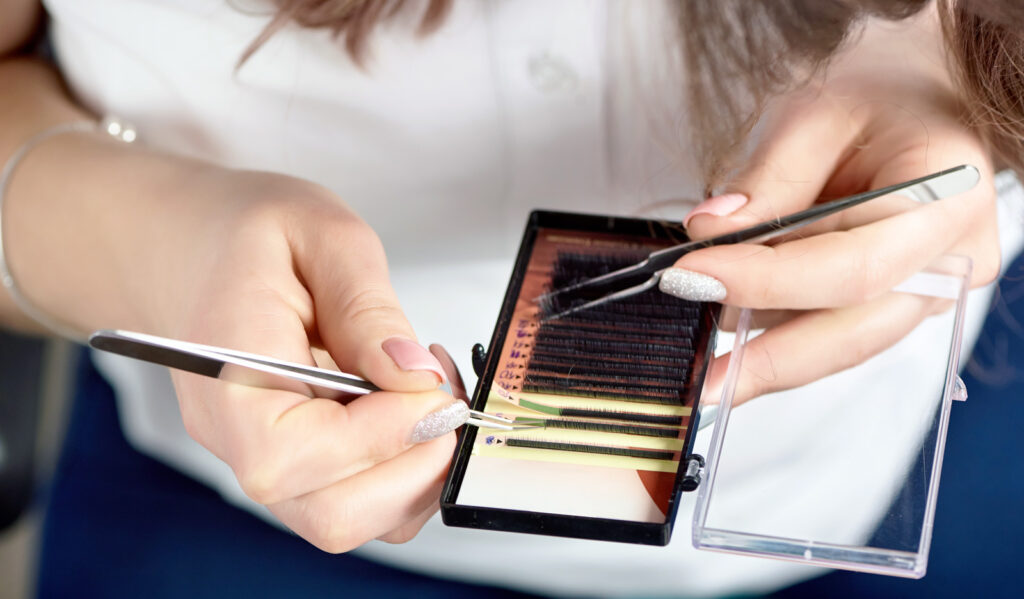 2. Choose your lash type – individual lashes or strip lashes.
Want to glam up your look? Deciding which lash type – individual or strip lashes – is the perfect way to kickstart your beauty routine. If you're looking for intricate individual lash pieces, you can spend an hour fussing over each strand for extra-glam volume and definition. On the other hand, if you want a dramatic look without spending too much time prepping, then the strip lash option may just be the winning ticket. With a little patience and practice, you'll be able to choose whichever type of lashes will give you that ultimate glamorous finish. Enjoy!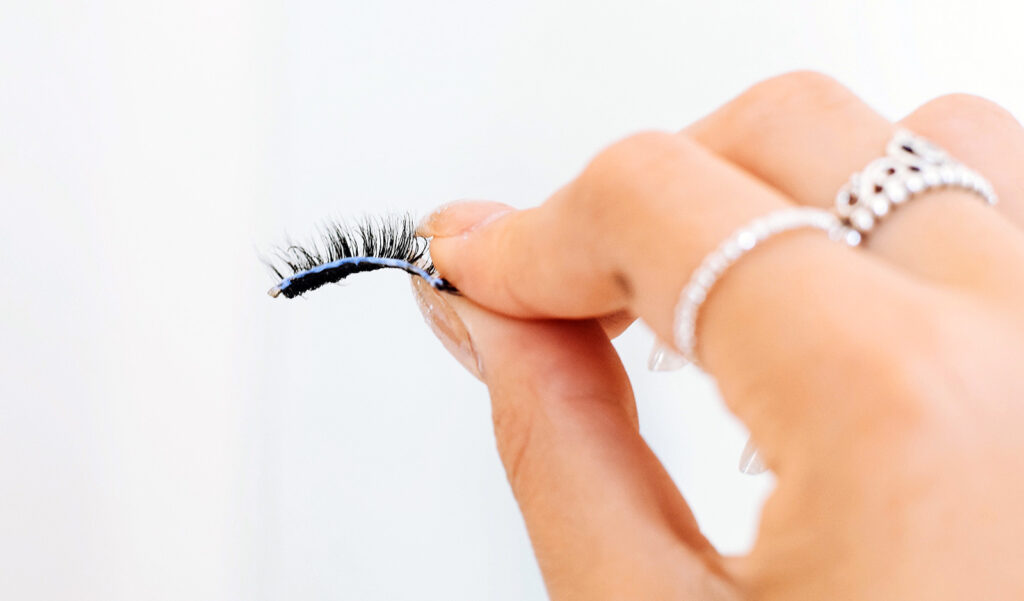 3. Measure the length of the lash strip against your eye to make sure it will fit
Measuring lash length couldn't be easier – all you need to do is lay the strip against your lash line and take a gander! Find yourself wondering if it's too long or too short? Don't worry. There's a neat trick that'll have you sorted in no time. Trim the extra off the end of the strip, starting at the outer corner of your eye; this way, you can ensure a perfect fit each and every time. When it comes to lashes, one size definitely doesn't fit all!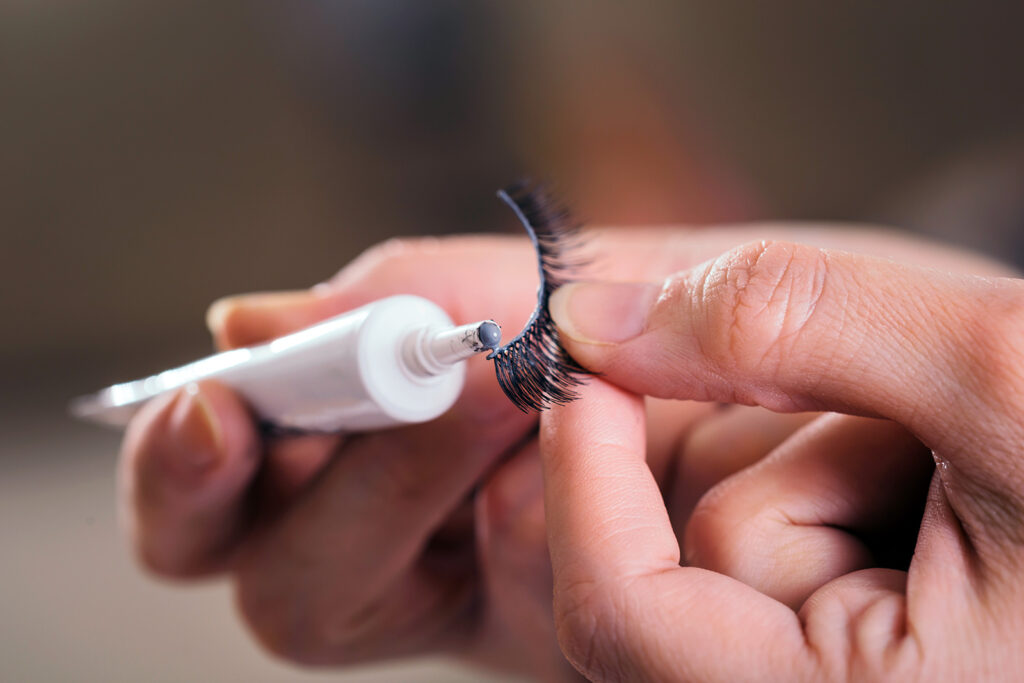 4. Apply a thin layer of glue along the strip, wait 30 seconds for it to become tacky, then apply to your eyelid as close to the lash line as possible
It's time to give your eyes some extra dazzle – it's fake lash application time! Applying these little beauties is easier than you might think; first, grab your trusty glue and apply a thin layer along the false lash strip. Wait just thirty seconds for the adhesive to become sticky, then press the false lashes as close to your eyelid as possible – you don't want any unsightly gaps between your real eyelashes and this lovely addition! And just like that, you've created eye-catching beauty in no time. Now get ready to bat those lashes with pride!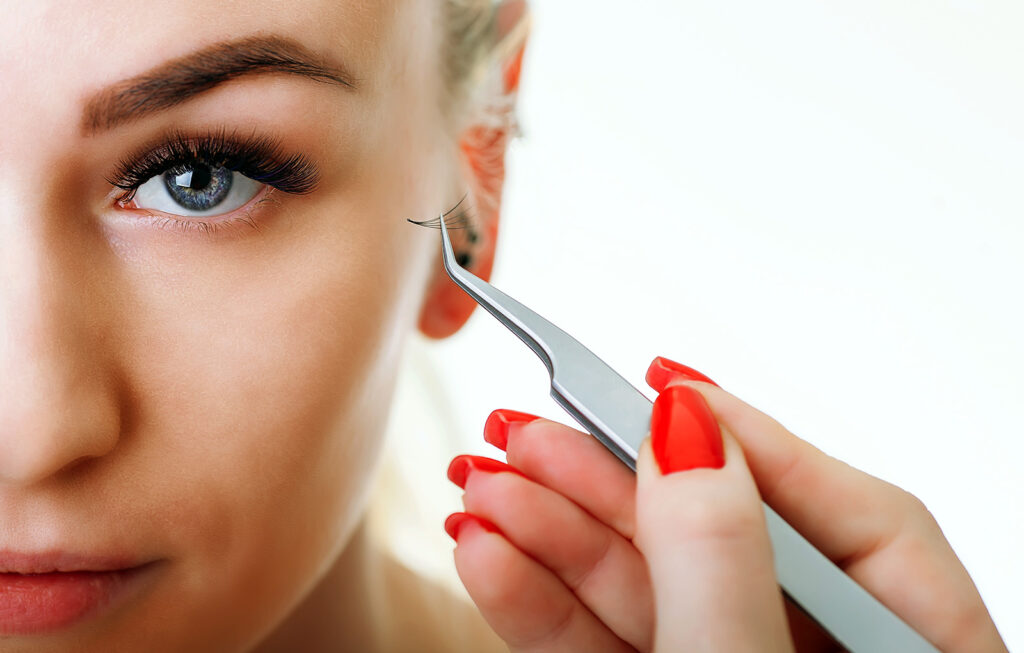 5. Use tweezers to gently press down on the strip and hold it in place for a few seconds until the glue dries.
The finishing touch on any eye look is a pair of stunning fake lashes! But to get them to stick in place here's a hot tip – use tweezers. Simply grab the lash strip with the tweezers and gently press down along the lash line: this will make sure they stick firmly while letting you avoid getting glue all over your fingers! And don't forget to hold it down for a few seconds until it's totally dried off; then voila, you're ready to hit the town with some seriously enviable eyelashes!
Repeat steps 4-5 until you have achieved the desired look
Once all the fake lashes are applied, you've got one more step to go! Repeating steps 4 and 5 until you have achieved your desired look is key. Make sure each lash is perfectly placed and looking its best before moving on – it can be so satisfying to see an amazing result after following these steps! Trust us when we say you won't be disappointed in the end. Now you can finally feel confident and glamorous in those salon-quality lashes!
That's it. You're ready to try it yourself!
Now that you know how to apply fake lashes like a pro, it's time to experiment with different styles and find the ones that work best for you. Have fun trying out different lengths, thicknesses, and curl shapes until you find the perfect falsies for your unique look.